The Dragonfly Sutra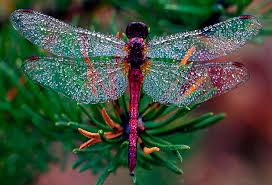 § This screen is the portal on Nemeta to all material on The Dragonfly Sutra, equivalent to a course landing page although the content (talk and text) does not belong to any particular course but stands alone and unique among the paths of learning offered by the School.
The curriculum panel below lists all units exclusive to the Sutra. As it unfolds so far, this material is taking shape in several blocks:
Introductory – orientation and background
Sample Recitations – as the occasion arises
Exposition – talking points concerning how the Sutra works
Medicine Buddha – critique of Buddhism, accessory to the Sutra
36 Tattvas – about cosmic projection and the holographic analogue
Each block contains unit/pages of talk and text. Note carefully that a single unit/page may contain more than one talk. For instance, the first unit in the block titled Exposition is Attending to Mind. It holds a sequence of talks with some text, illustrations, and links. Thus, each talk is not posted on a separate unit/page with an individual URL. Talks run continuously through the single unit. Likewise for other, but not all, blocks. See TALK LIST below.
The content to be found here is original, new, and developing. Going forward, this content will likely be almost the sole original material on Nemeta apart from periodic installments in 18 Breaking Nous. Other blocks to be released in the Courses and Vocations will present pre-existing material packaged and reformatted with little or no revision or addition, barring the occasional orientation talk or advisory notes that may be provided.
§ March 2014, Correction begins – > July 2019, The Dragonfly Sutra = 64 months. What's it all about, Rhome? Why this, why now?
"Taking Down Buddhism"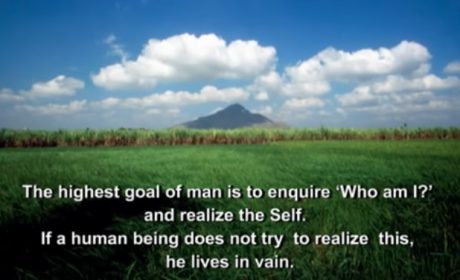 Words from the revered Indian Guru Ramana Maharshi (1879 – 1950) with background picture of his sanctuary site at Arunachala Hill in Tiruvannamalai, Tamil Nadu, S. India
§ One of the talking points around the DFS goes of the theme of self/Self which Ken Wheeler has elucidated with acumen, providing exceptional insight on how Buddhism misleads its adherents on this distinction. This deeply confused and misleading issue is on the list for consideration in talks and text in development. – jll
TALK LIST : 19 December 2019 (periodically updated)
Introductory
DFS Introduction – 2 talks
The Maitreya Process – 1 talk

Sample Recitations

The First Four Lines, Trial Run with Diva

DFS Exposition
Attending to Mind – 6 talks

Medicine Buddha – insights and reflections specific to the errors and problems of Buddhism, including cultic insanity, zombie group-think, sexual abuse of women, and pedophilia

The 36 Tattvas
Cosmic Projection – 3 talks

DOGZEN
Kicking the Rusty Can – 3 talks
The Light of the Mind – 1 talk

Print This Page
Course Curriculum
INTRODUCTORY
DFS Introduction

1012 years, 10 months

The Maitreya Process

1012 years, 10 months

Sample Recitations
DFS Demo Recitations

1012 years, 10 months

MAITREYA CHALLENGE
DFS Exposition
Attending to Mind

Unlimited

The 36 Tattvas
Cosmic Projection

1012 years, 10 months

MEDICINE BUDDHA
A Dose of Their Own Medicine

1012 years, 10 months

Q and A DFS
Dragonfly Sutra Q and A

1012 years, 10 months
Course Reviews
5 stars

0

4 stars

0

3 stars

0

2 stars

0

1 stars

0
No Reviews found for this course.