Requested resource is not accessible
Welcome to the Symposia of the Sacred Groves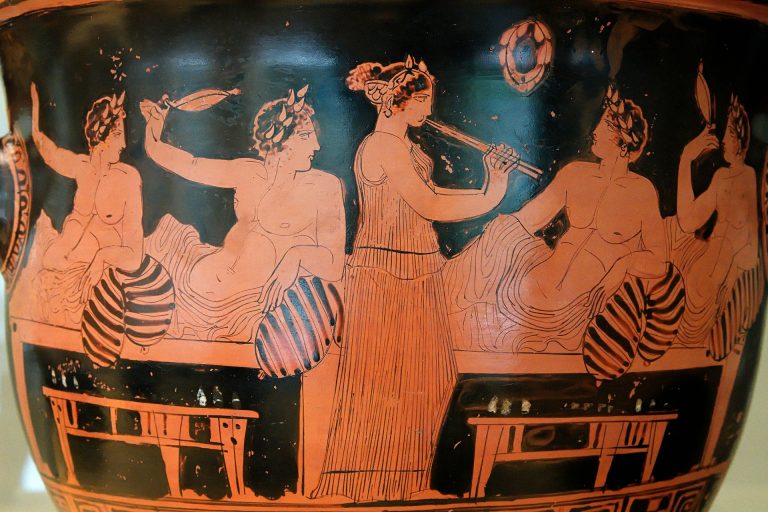 Typical scene on a Greek vase painting, showing a symposium, "dinner party, banquet," where those attending discuss moral, aesthetic, and intellectual questions. The Symposium is the title of a Platonic dialogue where Socrates speaks in his genuine voice about his initiation by the witch Diotima into the Mysteries of Eros.
Participants in Nemeta are either staff, that is, student-teachers who support the School materially and creatively, and guests or visitors who are free to roam around, engage in Course 16 Planetary Tantra, and consider the landing pages for all twelve Courses.  To be a guest you simply register with a user name and password, there is no obligation. Regarding problems of access, linking, and navigation that you may encounter, see the note at the end of this page, above the curriculum panel.
Course 16 Planetary Tantra is an open auditorium where guests can access a tremendous wealth of material. There is also a PT Forum open to non-staff. However, the Maine professor does insist that posts on that forum stay on message and treat questions and issues closely related to the practice of PT, the Shakti Cluster, and the sacred narrative, the Fallen Goddess Scenario. Needless to say, visitors to the campus will often want to conduct some conversations on peripheral topics, pertinent issues, news items, whatever comes to mind… For that you have the Guest Forum linked to this page.
In the Symposia, the entries are of two types: items selected from the various courses of Nemeta which might not otherwise be available except to staff, and miscellaneous topics of interest, including now and then some new entries from JLL, written specifically for orienting guests. Consistent with the format of all course landing pages on Nemeta, in the Symposia you access units from the curriculum panel.
Feast well on the banquet of wisdom here in the sacred groves, revel in what you can learn and share, and remember the saying of Nietzsche, "Those who were seen dancing were thought to be insane by those who could not hear the music."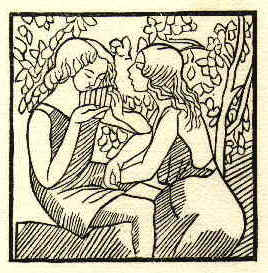 Woodcut of bucolic scene, Aristide Maillot
Important note on navigation:
Due to the infrastructure of the WP platform of Nemeta, annoyances in access, linking, and navigation can occur. Be sure to read the Navigation page (Navigation Page blue button) carefully which is found on the home page. See also FAQs. Remember that when you are following a course as a staff member, or perusing Course 16 as a guest, you sometimes have to click the blue panel (upper right)  to "start course" or continue course" so that you can access units.
It is advisable for full members of Nemeta to visit the relevant course landing page that the new upload to the school is on, notified in The Menhir i.e. And They Pretend to Pray in 18 Breaking Nous, Mantique block.
Go to course landing page
Scroll down the page to the course curriculum
Find the block the new unit is in, click on the new unit to access it.
Course Curriculum
| | | | |
| --- | --- | --- | --- |
| | 14 INTRO to Celestics: What's In It For You | | 00:00:00 |
| | 13 Audio – My Vision for Recovering The Humanities | | 1012 years, 10 months |
Course Reviews
5 stars

0

4 stars

0

3 stars

0

2 stars

0

1 stars

0
No Reviews found for this course.